Taylor Swift Reveals Her Dream Of Becoming A Full-Time Mom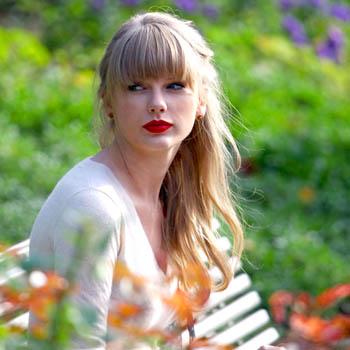 It's no secret that Taylor Swift is in love with being in love, and the country star finally reveals why love, in fact, does conquer all and talks about her dream of becoming a full-time mom.
In a new interview with Cosmopolitan, the 23-year-old admits that love comes first in her life and that the only other thing that she wants to do in life is become a full-time mom – and RadarOnline.com has the details.
Article continues below advertisement
When asked if love trumps success, Taylor, who recently split from her boyfriend of a few months, high school student Conor Kennedy, does not hold back.
"I think that the idea of finding another person to share your life with is the most fascinating, beautiful quest you could ever be on in life," she admits.
"And yes, living your dreams is so important too, and a lot of times I've put that before everything else. But then you get to a place where the whole time you're living these dreams, you look beside you to say to someone, 'Hey, isn't this so much fun?!' And if there's no one there to say it to, what's the point?"
And while other stars have aspiration of writing a book or starting and promoting a business around consumer products, Taylor reveals what she could imagine doing other than making music.
"Being a mom full time, doing everything for my kids, having a bunch of them," she dishes.
"One day, I'm sure. But that's the only other thing that could be as thrilling for me as doing this."
To read more on Taylor Swift, pick up the December 2012 issue of Cosmopolitan.