Exclusive
Sons Of Anarchy Star Johnny Lewis 'Not On Drugs,' During Alleged Murder And Fatal Fall, Says Autopsy Report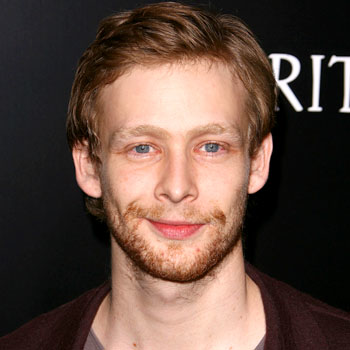 Article continues below advertisement
"We do not have definitive evidence that (Lewis) intended to kill himself," revealed the report from the LA County coroner's office that was released on Thursday night, which also revealed that there was no indication that he was pushed and police believe he fell while trying to flee from the bloody crime scene.
Lewis "jumped over a wrought iron railing at the top of the terrace to a driveway below during his attempt to flee the location," the report concludes.
The autopsy report also noted that Lewis had nail marks on both sides of his neck when he died and had suffered partial strangulation.
As RadarOnline.com previously reported, it had been rumored that the Scientologist was on the synthetic party drug Smiles on the day that he allegedly bludgeoned Catherine Davis to death and ripped apart her cat.
Toxicology results on Lewis found no traces of cocaine, alcohol, marijuana or any other types of drugs in the actor's system though. Officials checked for anti-psychotic drugs as well as psychedelic drugs, however the new generation of designer drugs, which include Smiles, bath salts, K2 and spice, are notoriously difficult to test for due to their ever–changing compounds.
Article continues below advertisement
"Most of these chemicals can not be tested for, and that's a problem," DEA spokesperson Barbara Carreno told RadarOnline.com in an exclusive interview. "There is a big hole in the statistics and they are just not caught up yet, a lot of the information on these synthetics is still anecdotal."
Lewis had been in and out of jail, was estranged from his parents, who had been desperately trying to get him help, and was in a custody battle over his daughter.