Man Who Murdered Wife & 3 Kids, To Live Life In The Woods, Gets 4 Life Sentences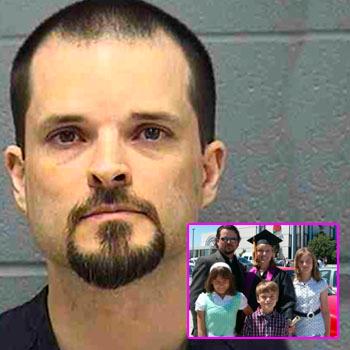 A 38-year-old Illinois native convicted of murdering his wife and three kids in 2007 - so he could start anew as a recluse in the woods - was sentenced to four consecutive life sentences with no possibility of parole on Tuesday.
After the executions, Christopher Vaughn had planned to live in the Canadian wilderness, as prosecutors said he'd posted a series of messages online romanticizing living in a cabin in the Yukon.
Article continues below advertisement
Prosecutors in Kendall County said that on June 14, 2007, Vaughn of Oswego, Illinois, fatally shot his wife Kimberly, 34; daughter Abigayle, 12; daughter Cassandra, 11; and son Blake, 8, during a trip to an Illinois waterpark.
Vaughn shot himself twice, grazing his wrist and leg, as a means to blame the incident on his wife, prosecutors said, as Vaughn's attorneys claimed that Kimberly, suicidal over her failing marriage, killed the kids and shot Christopher before killing herself.
In a victim's impact statement, Kimberly's mother Susan Phillips asked, "What kind of a person could take the lives of three beautiful children and a loving wife? What a coward."
Asked if he had anything to say after numerous emotional statements, Vaughn told the judge, "No, thank you."
Illinois has eliminated capital punishment in the five years since the killings.
RELATED STORIES:
Accused Nanny Killer Pleads 'Not Guilty' To Stabbing Deaths Of Two Children