Exclusive
Was Johnny Lewis On 'Smiles' During Suspected Murder-Suicide? Inside The Latest Deadly Synthetic Drug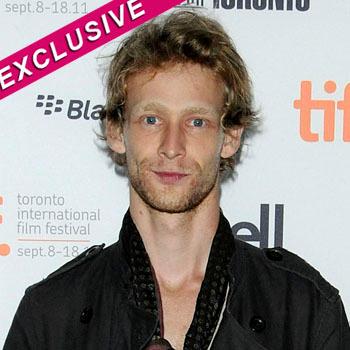 Article continues below advertisement
"Most of these chemicals can not be tested for, and that's a problem," DEA spokesperson Barbara Carreno told RadarOnline.com in an exclusive interview. "There is a big hole in the statistics and they are just not caught up yet, a lot of the information on these synthetics is still anecdotal."
Lewis' erratic behavior in Thursday's fatal attack where he allegedly murdered 81-year-old Catherine Davis before jumping or falling from a balcony to his death is consistent with the affects of 2C-B, commonly known as Smiles, according to the LAPD, who have recently seen a rise in the number of overdoses in Los Angeles.
"This is more of a party drug than bath salts. It's not the same chemicals or formula as K2, Spice or bath salts," she explained.
"It is not a synthetic stimulant like a cathinone. It's a different kind of compound and more hallucinogenic so is often misrepresented for MDMA and LSD as it has similar affects."
A February 2011 Drug Enforcement Administration fact sheet about Smiles – which goes by the chemical name of 4-Bromo-2,5-dimethoxyphenethylamine – reveals that the club drug is popular in the rave culture and techno party scene among students and young adults because it makes the user passive and relaxed while increasing sensory perception and enhancing the emotional state.
Article continues below advertisement
"There is euphoria with increased body awareness and enhanced receptiveness of visual, auditory, olfactory, and tactile sensation," according to the agency information. Some user's abuse 2C-B in combination with LSD (referred to as a "banana split") or MDMA (called a "party pack").
Higher doses (greater than 50 mg) have produced extremely fearful hallucinations and morbid delusions. It is most commonly distributed in capsules, tablets or powder and costs between $10 and $30 a hit.
"We don't have the best data yet on these synthetics as they are new and we don't know much about them," Carreno told RadarOnline.com. "The data runs a year or two behind the dealers and the research is not caught up yet.
"Bath salts came along and then 2C-B came after them. This stuff is just too new for the surveys that lag two or three years behind."
While not associated with as grisly an act as bath salts, which was suspected of causing Miami native Rudy Eugene to eat the face off a homeless man last May, Smiles are "not safe," warned the DEA spokesperson.
Article continues below advertisement
"There are deaths that have been attributed to it including teenagers in North Dakota and Oklahoma but I don't know how the level of violence compares with bath salts."
According to the Los Angeles Times, just five days before he died Lewis was released from the Los Angeles County Jail following a series of criminal cases that dated back to January, including one incident when he allegedly broke into a Northridge home and allegedly beat two men with an empty Perrier bottle. When they tried to get him to leave, he attacked, biting them and beating their heads with the bottle, court records show.