Dead Actor Johnny Lewis Is Katy Perry's Ex-Boyfriend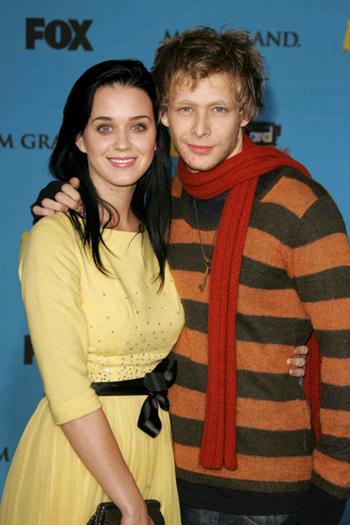 Article continues below advertisement
The 28-year-old Sons of Anarchy star was found by police and is suspected of murdering the 81-year-old woman he was renting a room from.
"The best we're piecing together now is that it appears that some type of altercation occurred inside of the house resulting in the death of the woman. Then this individual ran outside, had an altercation with a couple of neighbors, ran back into the house and by the time we got here, he had fallen or had somehow died on the driveway," said LAPD Commander Andrew Smith.
Katy was dating Johnny while he starred in the hit TV series The O.C playing alongside Mischa Barton as Dennis "Chili" Childress.
He had recurring roles on shows like American Dreams, Quintuplets and Drake & Josh before they met and while they dated Katy was still just a struggling singer with her hit I Kissed a Girl not hitting the charts until 2008, long after they'd broken up.
Police are still investigating Johnny's death.