Mrs. Bieber, Justin's 'Number One Fan' Dies Of Brain Cancer At Age Six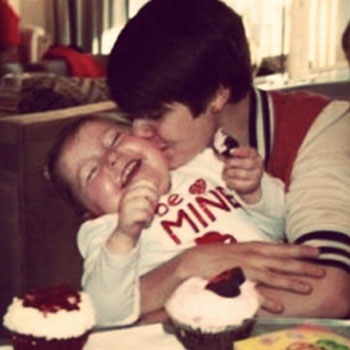 Avalanna Routh, who got to hang out with her hero Justin Bieber last Valentine's Day after launching a Facebook campaign to meet him, passed away Wednesday morning, RadarOnline.com is reporting.
Avalanna, 6, had suffered from a super rare form of brain cancer called ATRT since she was a baby, a condition that only affects about 30 people a year.
In February Avalanna's dreams came true when she spent the day with the Biebs in New York. She started an online crusade to meet the 18-year-old singer and quickly amassed more than 12,000 followers in her quest.
Article continues below advertisement
When Bieber heard about Avalanna's wish he re-Tweeted the Facebook link to his millions of Twitter fans and invited her and her family to spend the day with him in Manhattan.
Avalanna, who went by the Twitter name "MrsBieber," played board games with the teen heart throb, kissed him on the cheek and was even allowed to mess up his famous locks.
Bieber posted a picture of himself planting a smacker on Avalanna's cheek and afterwards Tweeted: "That was one of the best things I have ever done. She was AWESOME. Feeling really inspired right now!"
He also brought her on stage with him in June at the Apollo Theatre in NYC and staff at the Boston hospital where she was being treated organized a pretend wedding to him.
Hours after the news of Avalanna's death broke Bieber Tweeted: "Just got the worst news ever. One of the greatest spirits i have ever known is gone. Please pray for her family and for her," and then: "RIP Avalanna. i love you."
Avalanna, from Merrimac in Massachusetts, was still Tweeting her love for Bieber just as recently as September 13.
Article continues below advertisement
She said: "@justinbieber Trying to stay up late to see my husband on Americas Got Talent #supportingmyman #mrsbieber"
Avalanna's parents announced the sad news of her death on her Twitter page…she had more than 150,000 followers.
They posted: "Our darling Avalanna went to Heaven this morning. Oh Avalanna, the brightest star - you took our hearts with you, our greatest Love."
RIP lovely Avalanna Routh.