PHOTO: Justin Chops His Signature 'Bieber' Hair!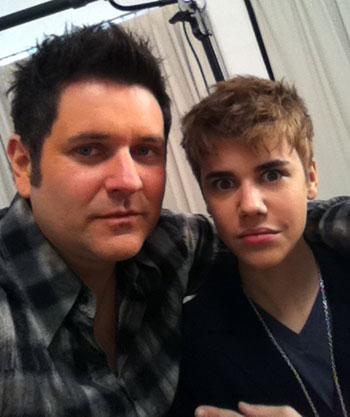 Bieber-mania, is about to go into over-drive - Justin Bieber has buzzed off the shaggy hair that he was known for!
"Thinking about getting a haircut....hmmmmmm," the teen posted on his Twitter account early Monday afternoon.
But unbeknownst to him, Rascal Flatts band member Jay DeMarcus had already posted a photo on his Twitter account of Bieber with a newly buzzed do!
The 16-year-old tween phenom was on set filming a music video with the country band for a song called That Should Be Me that they collaborated on.
Article continues below advertisement