Sons Of Anarchy Actor Johnny Lewis Suspected Of Murder Before He Died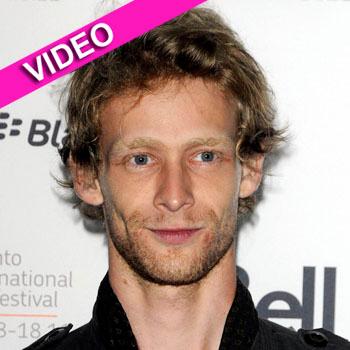 Sons of Anarchy actor Jonathan Kendrick Lewis, also known as Johnny Lewis, has been found dead outside a Los Angeles home along with an elderly woman, RadarOnline.com is reporting.
Authorities say officers responding to a report of a woman screaming discovered the body of the 28-year-old actor on the driveway of a home in the Los Feliz neighborhood of L.A., while the body of an 81-year-old woman was found inside the residence.
Article continues below advertisement
The woman has been identified as Katherine Davis, who neighbors say routinely rented rooms out to established actors and producers.
"He appeared to have died from some type of fall, either from the stairway, or from the balcony, or from one of the roofs," LAPD Commander Andrew Smith told ABC News affiliate KABC.
"The best we're piecing together now is that it appears that some type of altercation occurred inside of the house resulting in the death of the woman. Then this individual ran outside, had an altercation with a couple of neighbors, ran back into the house and by the time we got here, he had fallen or had somehow died on the driveway," said Smith.
KABC-TV reported that Lewis is considered a suspect in the homicide investigation. A neighbor and a handyman were badly beaten with a piece of wood in a confrontation they had with the suspect.
In addition to appearing on Sons of Anarchy, Lewis had minor roles on Boston Public, American Dreams and The O.C.
His career gained traction when he landed the role of Kip 'Half Sack' Epps, which he played for two seasons of Sons of Anarchy; he also appeared alongside Dakota Fanning and Kristen Stewart in The Runaways in 2010.
MORE ON:
hollywood happenings
Article continues below advertisement