Couple High On Bath Salts Terrorize Neighbors While Running From Imaginary Gangsters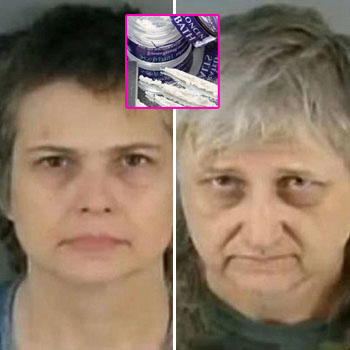 Article continues below advertisement
Donna Jean Walls, 49, and Phillip Dwayne Walls, 50, of Kings Mountain, North Carolina, were in a paranoid state of delusion when they called 911 to complain that phantom gang members were camped out under their house, reported WSOCTV.com.
"They were there yesterday and last night," Donna told the dispatcher, before blasting seven shots in the air even though there were children nearby.
Unsuspecting neighbors Richard and Debra Robinson got dragged into the imaginary drama when the Walls forced their way into their house for protection. "They were delusional," said Debra. "They really thought somebody was out to kill them."
"I was a little afraid, don't get me wrong, but even in that state of mind , he (Phillip) had enough presence to ask me to pray for him," explained her pastor husband, who persuaded them to hand over their weapons. "I told them, 'You are in my house. You know you are safe. Ain't nobody gonna hurt you. Just give me the guns.'"
According to police, the Walls have a history of taking bath salts but this is the first time their drug habit has become dangerous to others. They were set to appear before a district court judge on Wednesday, and neighbors are hoping they will not be allowed to return to their house.
MORE ON:
Celebrity Justice
Article continues below advertisement
The couple's crazed behavior is the latest in a long list of frightening incidents related to the dangerous synthetic drug that have included a zombie flesh-eating attack on a homeless man in Miami, a new mom who stripped off in the maternity ward just days after giving birth and threatened to eat police, and young man in Georgia who went on a rampage on a driving range and appeared to be immune to police Tasers.