Danny Bonaduce Bitten By Crazed Fan In 'Bath Salts' Style Attack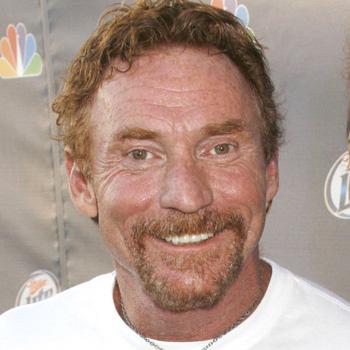 By Debbie Emery - Radar Reporter
Former child star Danny Bonaduce is no stranger to bizarre drug experiences and his latest surreal experience may even have been a bath salts style attack!
When The Partridge Family actor was bitten by a crazed fan on Friday night, he said the first thought that flashed through his head was "Bath salts."
"It was so painful," revealed radio DJ Bonaduce, who was making a public appearance at a casino in Washington State when a female fan asked if she could kiss him, but when he agreed the crazed woman latched onto his face in a deadlock, reported KIROTV.com.
Article continues below advertisement
"It was ... as if someone wadded up 10 lit cigarettes and stuck them on your face, but they didn't go out, they just stayed that hot," he explained.
"They were tiny little Chucky teeth. Man, they just gnawed like piranhas. People are trying to pull her off me ... I'm screaming like a baby," admitted the 53-year-old traumatized actor.
While the love bite was not nearly as serious as the Miami zombie flesh-eating incident that rocketed the controversial synthetic drug, bath salts, into the headlines last May when Rudy Eugene ripped the face off a homeless man, the attack left Danny clearly shaken as he voiced concern over the woman's mental well-being.