Down & Out In Beverly Hills? Big Stars Living In 'Low' Budget Homes, Check Out The Bargain Abodes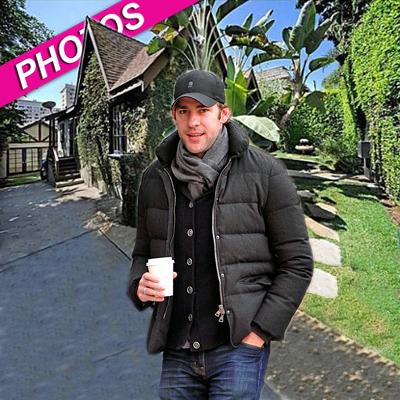 Article continues below advertisement
The Office star John Krasinski didn't blow the bank when the NBC comedy hit it big, and instead invested $1,050,000 in a modest bungalow with just two bedrooms, two baths and a little over 1,200 square feet of living space, reported Zillow.com. Following his marriage to Emily Blunt, the actor, better known as Jim, sold the "Country English-style" home in West Hollywood for $880,000.
Recently separated actress Kaley Cuoco bought her Sherman Oaks, California home for a sweet $1,355,000 in 2005 after she starred on 8 Simple Rules. Now she has moved on from the 3-bedroom, 2-bath Spanish home -- sadly at a loss as it sold for just $822,500 -- and on to a new hit show, The Big Bang Theory.
Simon Helberg must have taken real estate advice from his Big Bang Theory co-star, because just like Kaley, he spent cautiously and purchased a 1910 craftsman house for $950,000. The 2,569-square-foot home still has the original leaded-glass windows, peaked roof, hardwood floors, built-ins and designer light fixtures, and recently sold for $795,000.
Danny Bonaduce has had his fair share of life drama since he played a cute freckled kid on the Partridge Family, but losing money on real estate isn't one of them. The former party guy, who attempted suicide in 2005, bought his Philadelphia area home for $399,000 when he worked at a radio station there and sold it for $475,000 when he moved to Seattle.