Russian Billionaire Buys 22-Year-Old Daughter $88 Million NYC Apartment — Take A Peek Inside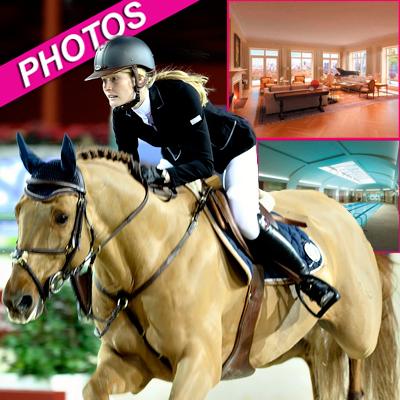 Move over Petra Ecclestone, there's a new, gorgeous, filthy rich billionaire heiress in town!
Meet 22-year-old Ekaterina Rybolovleva, the proud owner of New York's most expensive apartment, courtesy of her über rich daddy, former fertilizer magnate, Dmitry Rybolovlev.
If you've ever wanted to know what an $88 million pad looks like you now have the chance to find out, courtesy of realestate.aol.com.
Article continues below advertisement
The 6,744 sq ft apartment boasts 10 rooms, a wrap-around terrace, it's own library, seven walk-in closets and a wrap around terrace which boasts stunning views of the city.
The seller was Sanford I. Weill, the former head of Citigroup Inc and the Wall Street Journal reports that the sale generated a cool $2.5 million in city and state taxes, and the lucky real estate broker pocketed around $3.5 million in commission.
Getting one up on Petra, who threw down a mere $85 million for her real estate purchase -- Candy Spelling's former Holmby Hills mansion -- Ekaterina's sale broke records for an individual property transaction, quite an achievement in a city that is known for it's hefty home prices.
And get this, the Central Park abode will be only a part time residence for the Russian, who is a permanent resident of tax haven to the mega rich, Monaco. The avid equestrian plans to stay in her 'starter home' while she is studying in the city.
Article continues below advertisement
Ekaterina's father made his mega billions during the post-Soviet privatization of the economy, he is the former owner of fertilizer business Uralkali. And, aside from providing a nice study crash pad for his daughter, there could be an ulterior motive for the costly purchase.
The billionaire businessman is currently embroiled in a bitter divorce battle with his wife of 23 years, Elana, mother to Ekaterina and another daughter.