20 Bikini Babes With Privileged Pasts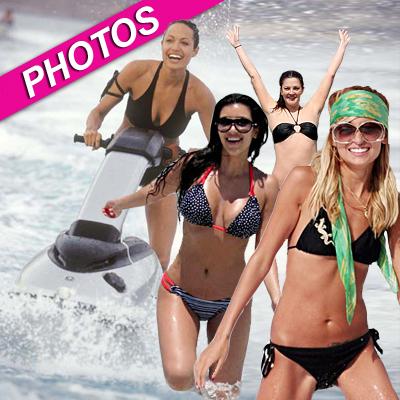 Article continues below advertisement
Paris Hilton and Nicole Richie definitely didn't live The Simple Life as kids. While Paris is one of the heiresses to the popular Hilton hotel chain fortune, Nicole was adopted by chart-topper Lionel Richie as a young girl, and both were brought up in the swankiest of international circles.
While some people struggle to get access into the Hollywood scene, Drew Barrymore, Angelina Jolie and Jennifer Aniston were born into it! All three Hollywood stars had famous fathers who introduced them to the limelight!
Julia Louis Dreyfus may have earned the big bucks on Seinfeld, but from the looks of her family's bank account, she didn't really need the money. According to Forbes, her family fortune is estimated at $2.9 BILLION!
Theodora Richards, Lizzie Jagger and Kimberly Stewart all have legendary rock and roll pops, taking their family vacations to exclusive beach resorts in private jets, while Beverly Hills 90210 star Tori Spelling grew up in one of the most magnificent mansions in the same zipcode – because her father was the legendary producer of the show!
The new resident of The Spelling Mansion didn't have it too rough either! Petra Ecclestone and her sister Tamara are two of the hottest and richest babes of Britain!
What other bikini babes have privileged pasts? Find out by clicking here.