Farrah Fawcett's 'Humble' Childhood Home Is For Sale: Take A Peek Inside!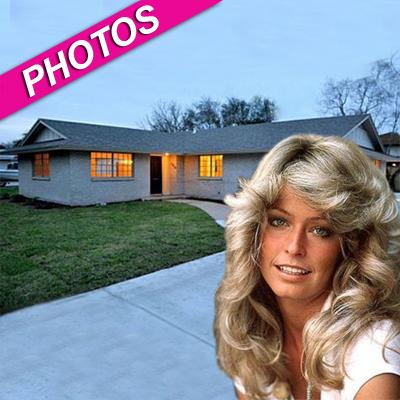 Article continues below advertisement
Drippy, as Farrah's school pals called her, grew up in the 4-bedroom, 3-bathroom ranch house in the south Texas town, which is now back on the market with an asking price of $215,000.
The single story home where Farrah lived has been given a facelift since she was lured by the bright lights of Hollywood, and now boasts fresh paint, tile, carpeting, lighting and bathroom fixtures throughout. It also has an updated kitchen, fresh landscaping and a new driveway.
The bare white walls and open plan layout provide the perfect canvas for any Farrah follower who wants to plaster them with the iconic 1976 poster of the sun-kissed blonde posing in a bathing suit, that reportedly sold over 12 million copies and funded the start of her fortune.
After leaving the Lone Star state to head west, the Charlie's Angels star lived in more opulent properties such as a condo in Westwood's Wilshire Corridor and a beautiful beachfront house in Malibu where many scenes for Charlie's Angels were filmed.