Exclusive
Farrah Fawcett Producer Wants Ryan O'Neal Defamation Lawsuit Against Him Dismissed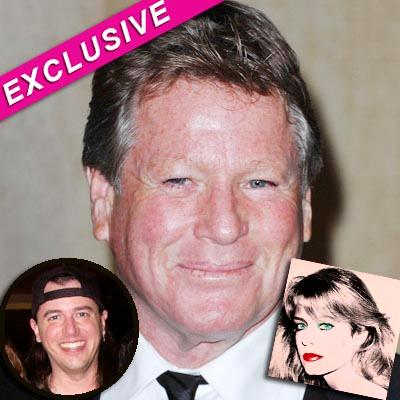 By Jen Heger - RadarOnline.com Legal Editor
Craig Nevius, a friend of the late actress Farrah Fawcett and producer of the television show Chasing Farrah, is asking a Los Angeles judge to dismiss a $1 million defamation lawsuit that Ryan O'Neal filed against him, RadarOnline.com is reporting.
O'Neal filed the defamation suit after the University of Texas filed a lawsuit against O'Neal for failure to turn over an Andy Warhol Farrah Fawcett lithograph that the Charlie's Angels star left to her alma mater in her will. Nevius spoke to the media about the Warhol still being in O'Neal's possession.
Article continues below advertisement
Nevius says that O'Neal, once Hollywood's golden boy, is "now better known for his womanizing, drug abuse, various criminal arrests and savage beatings of his children."
EXCLUSIVE DOCUMENTS: Craig Nevius Asks Judge To Dismiss O'Neal Lawsuit
The producer alleges that "while she (Farrah) was in treatment, he offered no respite from his violent temper. When Ms. Fawcett turned 60 and was celebrating her birthday and a brief recovery from cancer, Mr. O'Neal marked this occasion by firing a handgun at his son Griffin."
The University of Texas hired a private investigator to attempt to locate the missing Warhol, and the private eye contacted Nevius for his assistance. Around the same time, Ryan's daughter Tatum released a book which discussed the Warhol in question and that it was now hanging in her dad's house. On the premiere episode of Ryan and Tatum's reality show, the Warhol can be seen hanging on the bedroom wall in Ryan's home in Malibu, California.
Article continues below advertisement
The lawsuit should be dismissed according to Nevius because "O'Neal cannot show that Nevius made a defamatory statement, cannot show that a false statement was made…Regardless, he has no claim against Nevius for simply relating what he knew about a very valuable and important piece of art created by a world famous artist. O'Neal's claims should be dismissed with prejudice."
RELATED STORIES:
Redmond O'Neal Was Pressured To Appear On Ryan & Tatum Reality Show