Exclusive
Remembering Farrah Fawcett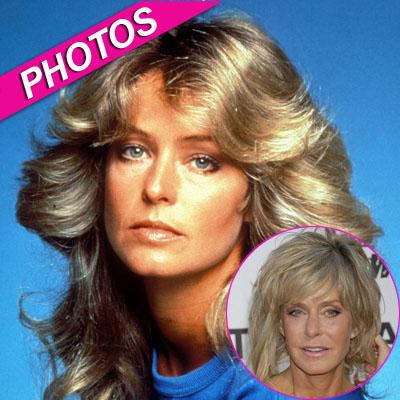 by RadarOnline.com Staff
It's been two years since the untimely death of Farrah Fawcett and RadarOnline.com is remembering the blonde bombshell with a look back at her life in photos.
After a very public three-year battle with cancer the 70's icon died on June 25 2009, and while her memory lives on, her family are still struggling to put their lives back together.
Fawcett's longtime love, Ryan' O Neal, is still heartbroken over losing her and has even questioned whether his turbulent family caused her death.
Article continues below advertisement
A Look Back At Farrah Fawcet Through The Years
"What bothers me the most is that there was turmoil during my love affair with Farrah - a lot of it caused by my family, by my kids, all of them, particularly Tatum," he told Piers Morgan. "I just think that if she had never met us, would she still be alive today?"
O'Neal has had a rocky relationship with his daughter, Tatum, after he left his family - including his two other children from his previous marriage - to be with Fawcett.
But he says they have now bonded following her death and they even have a reality show, Ryan & Tatum: The O'Neals which follows their progress as a family.
O'Neal and Farrah's troubled son, Redmond is not only battling the loss of his mother, but he is also a recovering addict.
In Farrah's Story, the documentary which followed her harrowing battle with cancer, the bond between the Charlie's Angel and her son was obvious.
Article continues below advertisement
In one particularly heartbreaking scene he was released from jail to see her one last time before she died and climbed into bed with her, still wearing his jail jumpsuit and cuffs.
However after years of heroin addiction, a stint in jail and rehab, the 26-year-old is finally on the right path. "We both loved her and I look at him as an extension of her," Ryan has said of his son.
O'Neal recently settled a multi-million dollar legal fight with television producer, Craig Nevius who claimed he was shut out of Farrah's Story and that the final cut did not adhere to the actress' wishes.