EXCLUSIVE: Farrah Fawcett's Pal Alana Stewart Slams TV Producer After Legal Fight Fizzles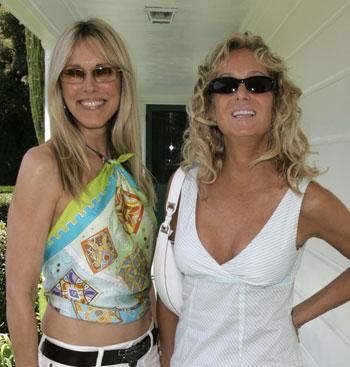 Alana Stewart has told RadarOnline.com that producer Craig Nevius is 'delusional' and that he should be more respectful of Farrah Fawcett's memory by moving on with his life.
Nevius has been embroiled in a multi-million dollar dispute with Fawcett's ex-lover Ryan O'Neal, Stewart and long-time business manager Richard Francis over the NBC Farrah's Story documentary.
And the bitter dispute threatened to tarnish the late Charlie's Angels star who tragically lost her very brave and public fight against cancer when she passed away on June 25, 2009, aged 62.
Article continues below advertisement
RadarOnline.com exclusively reported that Nevius and Fawcett's friends seemed to reach an agreement after the case was dismissed at a Santa Monica courthouse on March 29, 2011.
And Fawcett's former best friend Stewart believes it is now time for him to move forward and forget about the past.
She told RadarOnline.com: "Craig Nevius needs to stop being delusional and respect Farrah's memory by allowing her to rest in peace.
"Farrah is greatly missed by a lot of people and I especially miss my friend but it is time for us to all move on."
"Both Ryan and I are on the same page regarding Mr. Nevius and this needs to be put to rest now."
But despite Stewart's hopes bad blood clearly remains between the two feuding parties.
In a statement, the television producer Nevius told RadarOnline.com he had become financially drained and was unable to continue the battle.
Article continues below advertisement