AUDIO: Tatum O'Neal On Her Strained Relationship With Dad Ryan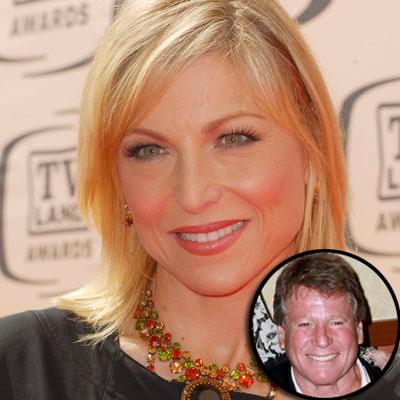 Tatum O' Neal sat down with Howard Stern on Tuesday to discuss Ryan and Tatum: The O'Neals, her new OWN reality TV show chronicling her jagged relationship with her embattled father Ryan.
Tatum -- who's publicly claimed Ryan encouraged her to use drugs to lose weight, abused and neglected her when she was growing up, and hit on her at Farrah Fawcett's funeral -- didn't hold anything back when talking about her embattled dad.
Article continues below advertisement
Runaway Kiss - Ryan & Tatum O'Neal Embrace At Movie Premiere
"From what I've read of him, he's the most horrendous human being on the planet," the King of All Media said. "This is a despicable, horrible man."
Asked about the funeral incident, Tatum said Ryan "just saw this blonde hair and was like 'Hey baby!' and I was like, "Dad -- it's me!'"
Listen to Interview
Tatum noted that Ryan later bragged about the incident to Vanity Fair, adding, "He doesn't even know the difference of what" makes him look bad.
While Stern and sidekick Robin Quivers dubbed the Love Story actor "mentally ill," Tatum remained optimistic about her father, stressing he's trying to be a better person.
As for the show, Stern said Ryan is "desperate to be on TV.
"Even to put Farrah on TV while she's dying," Stern said, referring to Farrah's Story, the documentary about Farrah's final days battling cancer.
Article continues below advertisement
Stern added he wasn't sold during Ryan's emotional Oprah Winfrey appearance two years ago, chalking up Ryan's on-camera grief as crocodile tears.
Tatum said she wouldn't comment on that because Ryan might "beat her up or something" -- and it didn't sound like she was joking.
Tatum added that Ryan's earnestly "trying" to be a better person, which viewers will be able to see on their new program.
Ryan and Tatum: The O'Neals premieres Sunday, June 19 10/9c on Oprah Winfrey's OWN network.