Scientology Distancing Itself From Johnny Lewis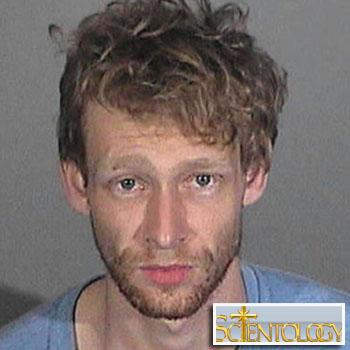 Suspected of murdering his 81-year-old landlady and dismembering her cat, and of assaulting two other men before falling or jumping to his death on Wednesday, Sons of Anarchy star Johnny Lewis is no longer the poster boy for Scientology he had once been.
His strong association with the controversial organization is being fast wiped off its websites and other promotional material.
According to The Hollywood Reporter, both of Lewis' parents are extremely active in Scientology. His father, Michael Lewis, runs a Scientology clinic in Los Angeles and once co-wrote a screenplay with L. Ron Hubbard.
Article continues below advertisement
Lewis was at one time deeply involved in Narconon, the Church's drug abuse rehabilitation wing.
Narconon, which Kirstie Alley says saved her from drug addiction, involves the ingestion of large amounts of vitamins and hours spent sitting in high-temperature saunas.
A photo of Lewis manning a Narconon information booth, had long been on its website, but has been taken down since his bizarre death.
Celebrity Scientologists -- an official blog that profiles Hollywood's most successful Scientology adherents -- has also removed its page on Lewis.