Probation Authorities Feared Actor Johnny Lewis Was 'Out Of Control' Prior To His Death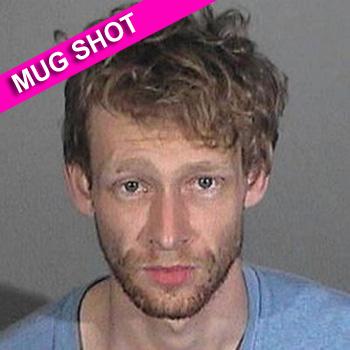 Los Angeles probation authorities had voiced their concerns over the mental fitness of late actor Johnny Lewis -- who was a suspect in the killing of an 81-year-old woman and assault of two men -- prior to his own death in a Los Feliz neighborhood Wednesday.
Lewis "suffers from some form of chemical dependency, mental health issue and a lack of permanent housing," authorities wrote in a May 17 report about the actor, who was on supervised probation after a string of arrests. "Given this, Lewis will continue to be a threat to any community he may reside."
Article continues below advertisement
Probation officers in May wrote they were "very concerned for the well-being of not only the community but that of the defendant."
In March, a different officer called Lewis's behavior "out of control," adding he "needs counseling afforded by a professional."
As we previously reported, police said the 28-year-old Scientologist was a suspect in the strangulation death of 81-year-old Catherine Davis; a dead cat was also found on the premises. Lewis either fell or leapt to his death, though the full cause is pending toxicology results, officials said.
On Thursday, the actor's lawyer, Jonathan Mandel, said he "recommended treatment for Lewis, but he declined it.
"I give a lot of credit to his parents," Mandel told the AP in a telephone interview. "They were really strong in trying to help him out. They really went to bat for him, but I guess they just couldn't do enough."
Lewis, who once dated pop superstar Katy Perry, worked on TV shows including The O.C., Boston Public, Judging Amy, Malcolm in the Middle and Drake & Josh, before his biggest role came on Sons of Anarchy in 2008 and 2009.
Article continues below advertisement