Is There Life After Death? Scientist Says The Soul Survives After The Heart Stops Beating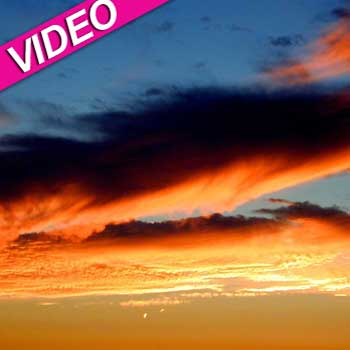 It's a question that has dogged man from the beginning of time: Is there life after death?
Now one scientist has a theory he says may prove that each person does have a soul that survives even after your heart stops beating.
Dr. Stuart Hameroff, an anesthesiologist and professor at the University of Arizona, shared his theory on a recent episode of the Science Channel series, Through The Wormhole, and RadarOnline.com has obtained a clip.
Article continues below advertisement
Morgan Freeman, who played God in the movie Evan Almighty, narrates the show that explores the mysteries of our existence. He says Hameroff's theory seems to provide a scientific link to the spiritual belief there is life after death.
In other words that "our souls are built from something much more fundamental than neurons; they are constructed from the very fabric of the universe."
Dr. Hameroff says: "I think that consciousness – or its immediate precursor… – has been in the universe all along, perhaps from the Big Bang."
Put simply, he believes that when the heart stops beating the information stored in the brain - our consciousness - isn't destroyed but flows out to the universe. And that's why people who have near death experiences and are revived after being clinically dead, have memories of a "white light" or going through a "tunnel."
Dr. Hameroff says: "Let's say the heart stops beating, the blood stops flowing, the microtubules lose their quantum state.
Article continues below advertisement
"But the quantum information, which is in the microtubules, isn't destroyed. It can't be destroyed. It just distributes and dissipates to the universe at large.
"If the patient is resuscitated…this quantum information can go back into the microtubules and the patient says: 'I had a near-death experience. I saw a white light. I saw a tunnel. I saw my dead relatives. I may have even floated out of my body.'
"Now, if they're not revived and the patient dies then it's possible that this quantum information can exist outside the body, perhaps indefinitely as a soul."
Dr. Hameroff presented this theory – known as Orch-OR (Orchestrated Objective Reduction) – in 1996 with English physicist Sir Roger Penrose. While some of their colleagues disagree with their work, he says: "So far nobody has landed a serious blow to the theory…"
Article continues below advertisement