Nanny Accused Of Murdering Children Awakens, Asks About Family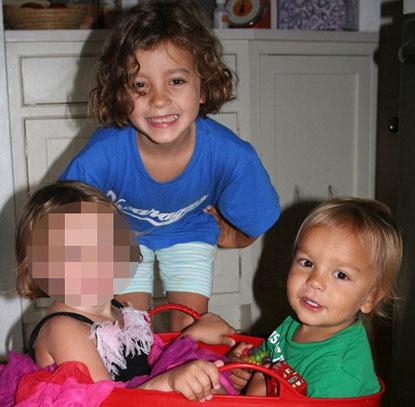 The Manhattan nanny accused of violently killing two children woke up at New York-Cornell Hospital Sunday and asked her doctor how her family was doing, RadarOnline.com has learned.
Yoselyn Ortega underwent surgery when she broke her vertebrae while trying to slit her own throat. A source told the NY Post, Ortega (who is still intubated) is now "talking a little," breaking her silence for the first time since Thursday's ghastly incident in which she stabbed 6-year-old Lucia Krim and her 2-year-old brother Leo, according to police, leaving them to die in the bathtub of their family's Upper West Side apartment.
Article continues below advertisement
Ortega refused to speak with investigators Sunday, sources told the paper, adding the nanny has retained the services of an attorney. Insiders told the paper police found no pertinent evidence linked to the slayings when they executed a search warrant on Ortega's Harlem apartment.
In related news, the parents of the murdered children, Kevin and Marina Krim, were seen leaving a hotel in Manhattan with friends Sunday, insiders told the paper.