Nanny Accused Of Brutal Slaying Of Two Toddlers Was 'Acting Nervous Lately' Says Relative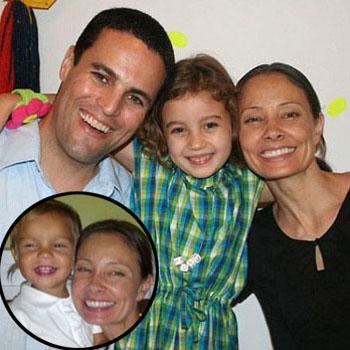 Article continues below advertisement
Her screams alerted the neighbors who called 9-1-1 but the children were pronounced dead at St. Luke's Hospital.
Katherine Garcia, Yoselyn's niece, said her aunt, who was found with what police believe may be self-inflicted wounds on her neck, seemed a little off.
She was "acting kind of nervous lately," Katherine told the New York Post about her aunt, who had worked for the family for about a year.
Marina and her third child, 3-year-old Nessie, were taken to the hospital and her husband, CNBC executive Kevin Krim, was out of town on a business trip and police met his flight and brought him to the hospital to join his shattered family.
The children's grandmother sobbed about the loss, questioning the nanny.
"Kevin told me that she was a nice girl," she said. "How could she do something like that? The children were angels."
Comcast and NBC Universal released a statement about the tragedy on Friday: "A member of the CNBC family has suffered an unimaginable loss. The sadness that we all feel for Kevin, Marina and their family is without measure. Our thoughts, prayers and unwavering support are with them all."