'Dead Man' Turns Up At His Own Funeral In Shocking Case Of Mistaken Identity!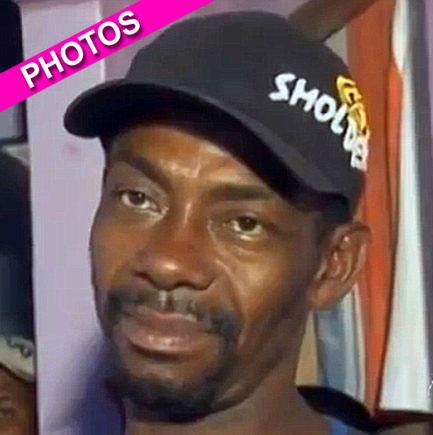 A family in Brazil recently got the shock of their lives when a relative they thought had been murdered turned up at his own funeral!
As the relatives of who they thought was car washer Gilberto Araujo mourned his passing, the man himself rocked up causing his mother to faint and others to run away screaming.
In this bizarre case of mistaken identity local police told Gilberto's family that he had been murdered… but in fact the actual deceased man, Genivaldo Santos Gama, was a doppelgänger who just happened to be in the exact same line of work.
Article continues below advertisement
The resemblance was so strong that Gilberto's own brother Jose Marcus even positively identified him at the morgue.
He then took the corpse back to his hometown of Alagoin so the family could hold a wake, which was planned to take place Tuesday.
Jose Marcus's wife Ana Paula told the Brazilian news website UOL.com.br: "The confusion started when news started circulating that a car washer had been shot dead.
"Police called my husband and told him that his brother had been killed and his body was at the morgue."
Police inspector Roberto Lima said the confusion was "understandable."
"The two men closely resembled each other and both worked as car washers," he said.
Lima added that no further information on the actual deceased man was immediately available.
According to reports, Gilberto was somewhat of a vagabond and his family had neither seen nor heard from him in four months before his "death."
Article continues below advertisement
A few hours before the Monday burial, a friend of Gilberto's spotted him walking down the street and told him that his family was getting ready to bury him.
Family friend Maria Menezes told the G1 news site: "So he went to his mother's home to let everyone know he was very much alive.
"When Gilberto showed up at his wake some people fainted and others were so scared they ran away."
Gilberto's mother Marina Santana said: "I am overjoyed. What mother wouldn't be after being told that her son is dead and then sees him alive."