Bear Attack Victim Found Mauled To Death On Alaska Island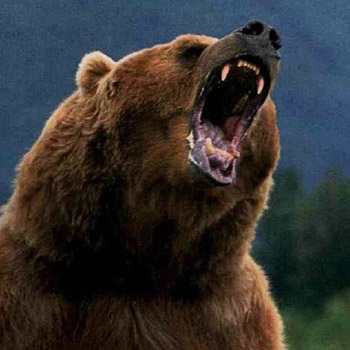 Article continues below advertisement
With a community of residents only adding up to 9,000 people, the bears grossly outnumber humans in the sparsely populated area.
Alaska researchers have found this group of animals are genetically more closely related to polar bears than to other brown bears. "Chichagof has a scad of them," revealed Sitka police Lt. Barry Allen.
The tree-thinner had been on a grocery run and was returning to the job site with food when he vanished during the almost 50-mile water route. "It looks like he had engine problems and he wound up on the beach," Allen said.
Passers-by in another boat saw an unsecured skiff and when they went to shore to investigate they were met on the beach by an aggressive brown bear sow with two cubs.
The police department sent an emergency response vessel to investigate and discovered a makeshift campsite and backpack, along with evidence of a struggle.
A trail of disturbed vegetation and articles of clothing led to partially eaten human remains within 50 yards of the beach.