Stephen Colbert On His Father And Brothers' Tragic Death: Grief Is Just As Keen Four Decades On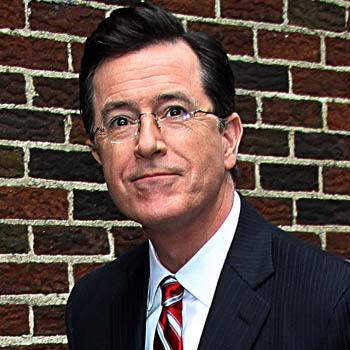 Article continues below advertisement
"Things didn't seem that important anymore. Nothing seemed that important anymore. My mother said to me -- and I think she said this to all my brothers and sisters -- she urged me to look at everything in the light of eternity. In other words, it doesn't matter what I wear. I just wear the uniform of my youth. I wear an oxford-cloth shirt and khakis. What does it matter? What does it matter what I wear?"
Stephen said that advice from his mother helped him, but that even though it has been almost four decades since their death the grief has not dissipated.
"It's not as keen," he explained. "Well, it's not as present, how about that? It's just as keen but not as present. But it will always accept the invitation. Grief will always accept the invitation to appear. It's got plenty of time for you."
Eric said: "I'll be here," and Stephen agreed with him.
Article continues below advertisement
"That's right. 'I'll be here when you need me.' The interesting thing about grief, I think, is that it is its own size. It is not the size of you. It is its own size. And grief comes to you. You know what I mean?
"I've always liked that phrase He was visited by grief, because that's really what it is. Grief is its own thing. It's not like it's in me, and I'm going to deal with it. It's a thing, and you have to be okay with its presence. If you try to ignore it, it will be like a wolf at your door.