Stephen Colbert To Return To Work On Monday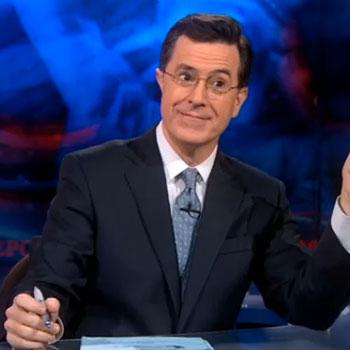 By Debbie Emery - Radar Reporter
Avid viewers of The Colbert Report will be happy to hear that taping will resume again on Monday, and even happier that the show's illustrious host Stephen Colbert is back to work after rushing to be by his ailing mother's side last week.
As RadarOnline.com previously reported, the political satirist canceled shows last week to travel to Charleston, South Carolina, when he heard his 91-year-old mother, Lorna, was sick.
Article continues below advertisement
Comedy Central announced on Sunday that taping will resume tomorrow, and new episodes are expected to air all week.
The dedicated family man, who lost his dad and two brothers in a plane crash in 1974, responded to his fans support on Twitter. "My family and I would like to thank everyone who has offered their thoughts and prayers."
"We are grateful and touched by your concern," he wrote.
RELATED STORIES: