Stephen Cancels Colbert Report To Be By Ailing 91-Year-Old Mother's Side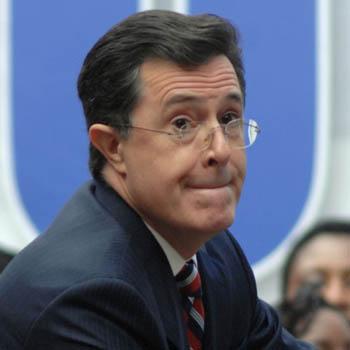 By Debbie Emery - Radar Reporter
Fans of The Colbert Report were upset to hear that their favorite show had been put on sudden hiatus this week, but when they learned it was because Stephen Colbert's mother is seriously ill, they expressed an outpouring of support for the host.
Lorna Colbert, 91, of Charleston, South Carolina – the same state where her son is running for office as "President of the United States of America of South Carolina" - is sick and Stephen canceled the Wednesday and Thursday tapings of his self-named show to travel across the country to be by her side.
Article continues below advertisement
The 47-year-old political satirist was one of 11 children born to a large Irish Catholic family, which became increasingly close-knit after his father, James, and two brothers were tragically killed in a plane crash in 1974. 
As RadarOnline.com previously reported, Comedy Central released a brief statement explaining the skipped episodes. "Due to unforeseen circumstances, the show will air repeat episodes on Wednesday, February 15 and Thursday, February 16," said the release.
Fans have rallied around the comedian despite their dismay at watching reruns. Many have tweeted messages of support such as, "Stephen Colbert... is a deeply decent guy," while another offered heartfelt support, tweeting: "Hope everything is going well with our Mom. Your fans are all thinking about you."
It's the first time that the political satire, which is a spin-off from Jon Stewart's The Daily Show, has missed a scheduled episode since it hit the airwaves in 2005.