The Colbert Report Suddenly Goes Off The Air Due To Family Emergency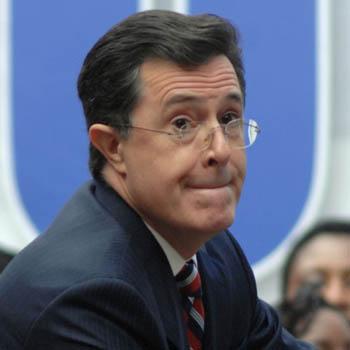 By Debbie Emery - Radar Reporter
Comedy Central abruptly suspended production on their hit show The Colbert Report on Wednesday night, due to "unforeseen circumstances," that will cause the network to repeat episodes for the rest of the week.
Staff were told that their esteemed host Stephen Colbert had suffered a family emergency.
"Due to unforeseen circumstances, the show will air repeat episodes on Wednesday, February 15 and Thursday, February 16," said a short statement from Comedy Central.
Article continues below advertisement
Usually Colbert is very active on Twitter, but he has not posted anything on the site since Tuesday, when he tweeted Valentine's Day wishes to his fans. "Happy Valentine's Day! Hope you're enjoying your flowers, or chocolates, or smug self-satisfaction at not celebrating Valentine's Day," the comedian wrote.
It's the first time that the political satire, which is a spin-off from Jon Stewart's The Daily Show, has missed a scheduled episode since it hit the airwaves in 2005.