Robert F. Kennedy Jr. Supports Cousin's Bid For Parole In Infamous Murder That Took 27 Years To Solve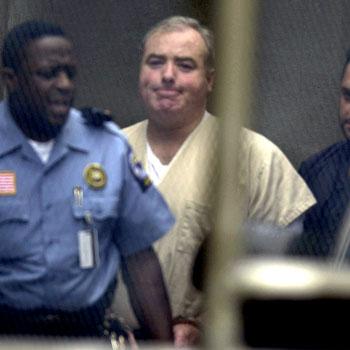 1 P.M. ET- UPDATE: Michael Skakel has been denied parole.
A parole board in Suffield, Connecticut Wednesday will read a letter penned by Robert F. Kennedy, saying his cousin Michael Skakel should be released from prison 10 years after he was convicted in the 1975 bludgeoning of a 15-year-old girl with a golf club.
Skakel was sentenced to 20 years to life in the death of Martha Moxley in Greenwich. He was 15 at the time of her death, as well. The 52-year-old nephew of Ethel Kennedy has long claimed innocence in the 37-year-old death of his neighbor.
Article continues below advertisement
His parole eligibility is because of pre-existing laws at the time of his 2002 conviction.
The victim's family has been vocal in their opposition to Skakel's parole.
"Michael Skakel is representative of the most dangerous aspect of our society in that he was raised in an environment in which he was exposed to and at some point embraced the mindset that the rules of our general society did not then and do not now apply to him," Martha's brother John said in a letter to the parole board. "And, I believe that Michael Skakel's inbred sense of self and his self-confessed quick temper will always represent a threat to society.
"No child should ever have to witness the pain I have seen my parents go through," John wrote, "which I know in my heart contributed to my father's early death."
Skakel's supporters hail him as a family man who's been a model inmate during his decade at McDougall-Walker Correctional Institution. While locked up, Skakel has lent his help to prisoners with alcoholism, and honed his craft as an artist.
Article continues below advertisement
"There's never been a person more deserving of parole than Michael Skakel," Skakel's attorney Hope Seeley said in a statement. "His track record during the past 10 years shows the person we all know him to be -- caring, generous and committed to his faith, family and friends.
"His conviction was a miscarriage of justice, but that aside, his further incarceration would also be a miscarriage of justice in light of the fact that he should have been sentenced as a juvenile."