Taylor Swift Helping Conor Kennedy Get Over His Mother's Suicide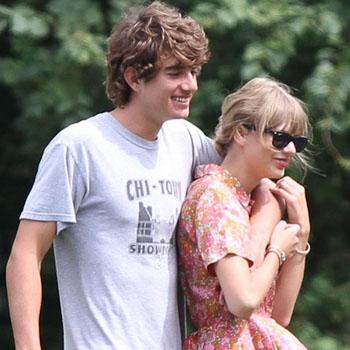 By Alexis Tereszcuk - Radar Entertainment Editor
Taylor Swift is getting the stamp of approval from her boyfriend Conor Kennedy's family, and his cousin says she's helping him deal with the tragic suicide of his mother.
The 22-year-old You Belong With Me singer has been defending her relationship with her younger 18-year-old boyfriend, but most of his family seems to be completely enamored with the singer dating the high school student, including his own sister.
Article continues below advertisement
Kathleen "Kick" Kennedy, Conor's half sister (they have the same dad, Robert F. Kennedy Jr.; she has a different mom, Emily Black) said she's supporting him with his very public romance with the Grammy award winning singer.
"Whatever makes Conor happy makes me happy," Kick, 24, told New York Magazine about Taylor's relationship with her 18-year-old brother in an interview where she opened up about being part of the famous Kennedy family and her own acting pursuits.
Just like her grandmother Ethel Kennedy, Kick says she's thrilled with her brother's girlfriend.
"I love Taylor; they're pretty cute together," she said.
More of Conor's relatives are coming to his defense, and his cousin Christopher Lawford said he is dealing with the tragic suicide of his mother with the help of Taylor.
"Mary Richardson was a big-hearted individual who cared deeply for her kids and they've suffered greatly for her not being there," Lawford told the Boston Herald's Track.