Taylor Swift Gives $10,000 To Deaf School Disqualified From Contest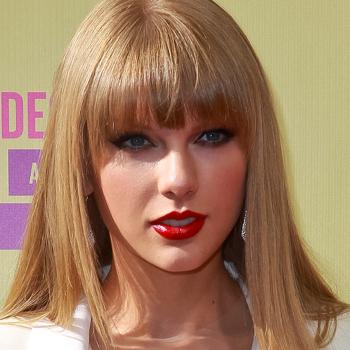 By Debbie Emery - RadarOnline.com Reporter
Taylor Swift is causing a stir once again in Massachusetts, but this time Conor Kennedy isn't the cause!
The country singer is at the center of a prank played on a school for the deaf after its pupils were the unlikely entrants in a contest to have Swift perform at the school, reported the Boston Globe.
Web community 4chan sparked a poster campaign to have the Horace Mann School For The Deaf in Allston, Massachusetts, win the honor of "hearing" the 22-year-old sing hits about her bitter past break-ups, like Dear John or We Are Never Ever Getting Back Together Again.
Article continues below advertisement
While some may say it is a blessing that they couldn't hear the country crooner, the students rallied around the contest and got such an outpouring of support that they went on to win by a big margin.
Despite the spoof origins of the entry, principal Jeremiah Ford told the Globe that he didn't mind the "mean-spirited" impetus behind the votes and his students "love live music."
But when the top five schools were announced, Horace Mann had a mysteriously vanished from the list of finalists because sponsors Papa John's and the textbook rental company Chegg didn't approve of the way the school "got its votes."
Rather than shun the school completely, Taylor has decided to give them a personal donation of $10,000, which was matched by the two sponsor companies, as well as Cover Girl and American Greetings. VH1's Save the Music program will also donate $10,000 of instruments for the kids.
As for meeting the young idol, Swift says that every student at Horace Mann will get a ticket to her next local show. "Are we the winner? Absolutely," said the school principal.