Exclusive
Did Taylor Swift Cheat On Conor Kennedy With Patrick Schwarzenegger?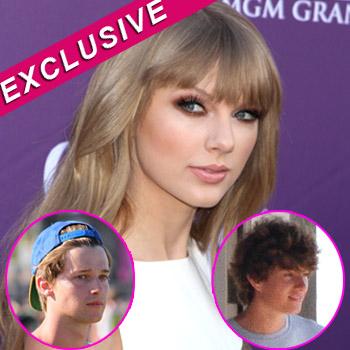 Taylor Swift's fairytale romance with Conor Kennedy may have hit a road bump, because Star magazine is exclusively reporting that a source claims the Fearless singer was making out with Conor's cousin — Patrick Schwarzenegger!
According to the magazine, Taylor secretly made out with Patrick at a family event she attended with Conor, and the family is up in arms over it, calling her a "hanger-on" who has an obsession with the Kennedys.
Article continues below advertisement
"Taylor was making out with Patrick all night," a source told Star about the party. Taylor's rep denies the claim.
"The previous day, she was all over Conor, so she hooked up with two cousins on consecutive nights!"
"Taylor and Patrick weren't kissing out in the open, but she wasn't being as subtle as she thought she was," the source says.
"Conor doesn't know, but everyone else in the family does."
While Taylor adores Caroline and Ethel Kennedy, the insider says they don't care for the singer.