Arnold & Maria Come Together For Daughter Katherine's Graduation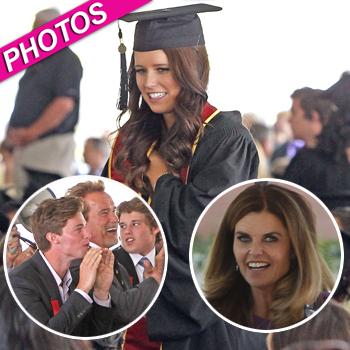 Arnold Schwarzenegger and Maria Shriver again showed they can put their divorce difficulties aside when it comes to their kids, and came together for daughter Katherine's graduation from USC on Friday.
They were joined by other children -- Patrick, Christopher and Christina -- in the front row for the ceremony.
The family's close pal Rob Lowe was also there to congratulate Katherine.
RELATED STORIES:
MORE ON:
Patrick Schwarzenegger
Article continues below advertisement