Arnold Schwarzenegger's Son Patrick Recovering After Nasty Ski Accident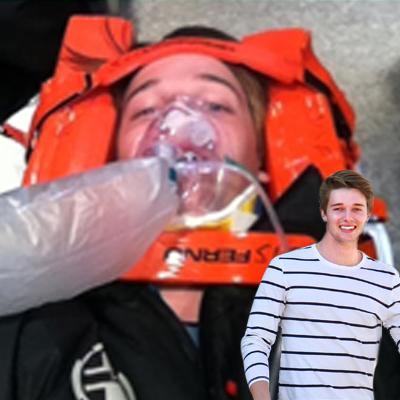 Arnold Schwarzenegger and Maria Shriver's son Patrick was involved in a skiing accident over the weekend in Sun Valley, Idaho, but the resurgent teen didn't let it slow him down for too long, getting back on the slopes as soon as he was stitched up.
"Appreciate all the messages, love all you," the aspiring 18-year-old model wrote on his Twitter account (on which he calls himself Patrick Shriver). "I'm actually feeling really good today, and I even went skiing again today. Thanks again!!"
Article continues below advertisement
Patrick also tweeted a graphic pic of the injury, a searing cut hovering over his bottom (which turned his white belt a deep shade of crimson red, thanks to the blood).
Last year, Patrick's younger brother Christopher was hospitalized following a boogie-boarding accident in Malibu.
We here at RadarOnline.com wish Patrick a speedy recovery.
RELATED STORIES:
Arnold Schwarzenegger And Maria Shriver Reunite For His Birthday