Arnold Schwarzenegger And Maria Shriver Reunite For His Birthday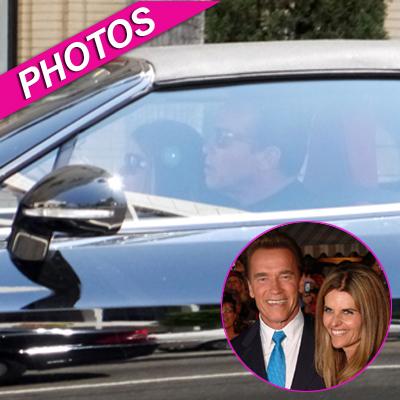 Arnold Schwarzenegger and Maria Shriver put their differences aside to spend some quality time together on his birthday Saturday.
The estranged couple met up in Beverly Hills for some retail therapy with their sons Patrick and Christopher.
Arnold, 64, and his sons started the afternoon with lunch at his favorite restaurant, Cafe Roma.
Then it was off to Barneys New York, the high end retailer for some high end birthday shopping. Maria who had been at the nearby Ralph Lauren store, met up with their guys, and when last seen, they were all driving off together.
Article continues below advertisement