Exclusive
Arnold Schwarzenegger & Maria Shriver Are NOT Reconciling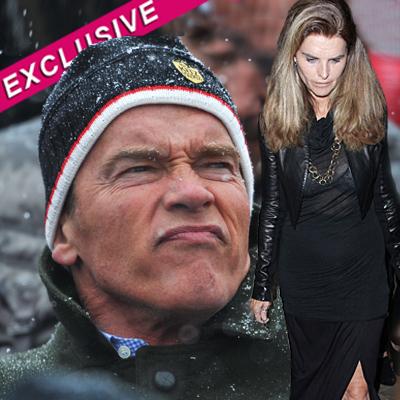 Media reports circulated during the holidays that Arnold Schwarzenegger and Maria Shriver were contemplating reconciling, but RadarOnline.com is exclusively reporting, that the former couple will not be getting back together.
Shriver,56,filed for divorce from the former Governor of California,64, last July after he admitted to having a child out of wedlock with the family housekeeper, Mildred Baena.
Article continues below advertisement
"Maria has absolutely no plans to reconcile with Arnold. He was pressuring her during the holidays to get back together. They did spend a lot of time together during that time, but it was for the children only. They get along very well, but Maria can't ever trust him again. Arnold begged for his forgiveness, and she did forgive him. This relationship comes down to the utter betrayal of trust, and she just can't forget that," a source close to the situation tells us.
Arnold and Maria have four children together, Patrick, Katherine, Christina, and the youngest, Christopher, who is one week apart in age from Mildred's son.
Their marriage was a fairytale joining of American royalty -- Maria, a daughter of the Kennedy family and Hollywood royalty, action hero star Arnold. The former power couple's net worth has been estimated to be anywhere from $200 million to $800 million, and it is believed that they have a pre-nuptial agreement.