Hairspray Horror! Maria Shriver Shows Off Her Beverly Hills Bufont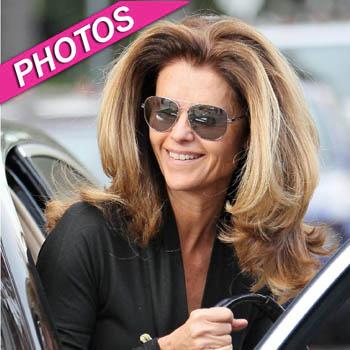 What big hair you have Miss Shriver!
Yes, that was California's former first lady Maria Shriver leaving a Beverly Hills salon Tuesday, showing off a full-bodied 'do.
Arnold Schwarzenegger's estranged wife, 56, was all smiles leaving the swanky salon, and quite the fashionista as well, pairing up knee-high black boots with a sexy black dress and high-end shades.
It's been a whirlwind year for the Kennedy family beauty in the wake of the revelation Arnold fathered a child with their longtime housekeeper, their subsequent divorce and a scary Boogie Board accident involving her son Christopher, but Maria has weathered the storm with grace, standing taller than ever -- especially with that 'do!
Article continues below advertisement