Arnold Schwarzenegger Writing His Memoir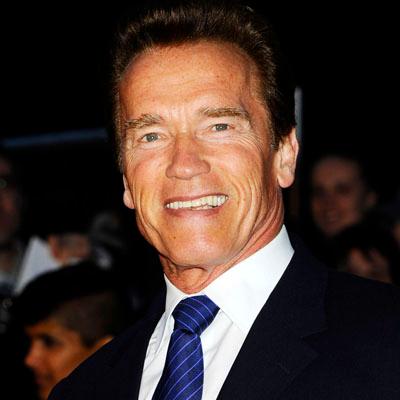 by Radar Staff
Arnold Schwarzenegger is doing some heavy lifting again -- this time, with his pen.
The 64-year-old bodybuilder-turned-movie star-turned-politician is writing a memoir, Total Recall: My Unbelievably True Life Story, that's slated to be released through Simon & Schuster in October 2012.
The book will be "a larger-than-life portrait of his illustrious, controversial and ever-entertaining life in and out of the public eye," Simon & Schuster said in a statement.
Article continues below advertisement
Writer Peter Petre, who's worked closely with other famous figures (Federal Reserve Chairman Alan Greenspan, Gen. Norman Schwarzkopf) on their books, will assist Schwarzenegger, who began writing the book last year.
It's been a rocky year for the former governor of California, whose marriage to Maria Shriver crumbled shortly before it was revealed that he had a teenage son child with Mildred Baena, their former housekeeper. At one point, Baena and Shriver were pregnant at the same time with the former California governor's babies.