Parents Of Children Brutally Murdered By Nanny Say They Are 'Heartbroken' Over The Killings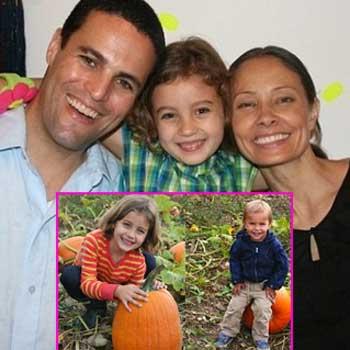 The parents of the two children who were brutally murdered allegedly by their own nanny have broken their silence over the killings to reveal that they are understandably "heartbroken."
Kevin and Marina Krim are desperately trying to come to terms with the horrific slaying of their two-year-old boy Leo and daughter, Lucia, six who were found by their mother stabbed to death in a bathtub in their Manhattan apartment.
Article continues below advertisement
In an email to his colleagues at CNBC media executive Kevin thanked them for their support after nanny Yoselyn Ortega allegedly slaughtered his family.
"Thanks for your concern," he wrote, according to People magazine, before addressing how his surviving child, Nessie, three, is coping.
"Nessie woke up this morning and is doing fine. We're obviously heartbroken."
The words come as new details about the shocking murders of the innocent children emerge in the case which has stunned America.
The family of the 50-year-old nanny - who attempted suicide by slitting her throat and wrists after the killings - has also spoken about their heartbreak.
Speaking to the New York Post Yoselyn's sister Milaydys Ortega said they are overcome with grief at the loss of the children they say were like family to them.
"Only God knows. Now there are two families that are destroyed."
Her father, Rafael, is too upset to speak but his other daughter Celia quoted him as saying, "I don't know what happened to my daughter."
Article continues below advertisement
The Krim family had become close to the Ortega's in the year Yoselyn had been working for them. They had even visited her home in the Dominican Republic and were attempting to help the nanny out of some financial difficulties she was having.
Detectives are still unable to interview Yoselyn who has been heavily sedated following her attempt on her own life.
The Krims are believed to be staying with friends in New York.