Brave Six-Year-Old Killed By Nanny Tried To Fight Off Her Crazed Murderer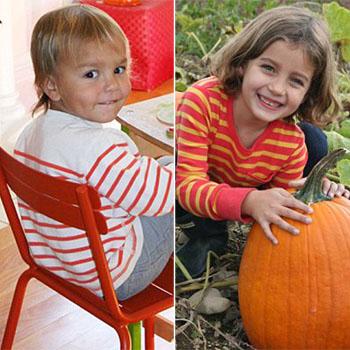 Tragic new details have emerged in the shocking Manhattan murder of the two children killed by their own nanny.
Six-year-old Lucia Krim tried to fight off Yoselyn Ortega, 50, before she allegedly stabbed her and her two-year-old brother, Leo, to death.
The little girl - whose bloody body was found in the bathtub by her mother, Marina Krim - suffered defensive wounds from trying to fend off her crazed carer but died from the stabs to her neck and stomach.
Article continues below advertisement
Her toddler sibling suffered two deadly punctures to his neck, a member of law enforcement told The New York Post.
"They both suffered. They bled out," the source said. "The little girl tried to protect herself."
Dominican born Ortega - who attempted to slit her throat and wrists with a kitchen knife after her crime - had been acting strangely before the horrific slayings.
"She lost a lot of weight. She looked very unhealthy," neighbor Ruben Diaz, 49 said. "It looked like she was going through some problems. She had aged a lot, like seven years in a few months."
She was reportedly seeing a psychiatrist too and had money woes which the Krim family were trying to help her with.
The reasons behind her devastating actions are still unknown and while she is out of her medically-induced coma she is refusing to speak with doctors or police.
Marina Krim came home to not only find her children's lifeless bodies but also witnessed her nanny of one year attempt to take her own life.
Article continues below advertisement
Her bloodcurdling screams alerted neighbors who called 9-1-1 but the children were pronounced dead at St. Luke's Hospital.
Marina and her third child, Nessie, three, were taken to the hospital and her husband, CNBC executive Kevin Krim, was met by police after he arrived back in New York from an out of town business trip.
The are now believed to be staying with relatives.
RELATED STORIES:
FBI: Cannibal Cop Plotted To Kill, Rape, Cook, Eat As Many As 100 Women