Detroit Tops Forbes 'Most Dangerous Cities In America' List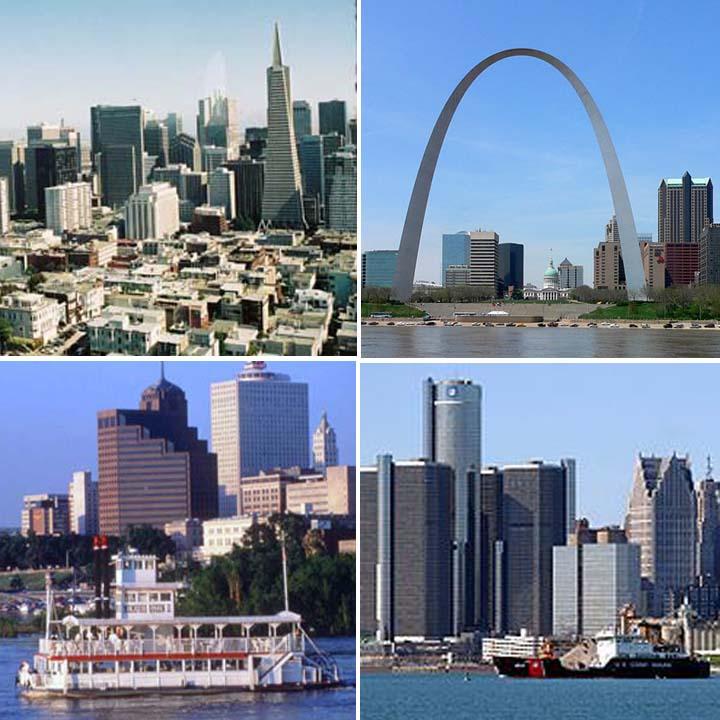 The city of Detroit has the unpleasant distinction of topping yet another Most Dangerous Cities in America list.
This time it is Forbes magazine giving Detroit the nod in its annual list, released Saturday.
It's the FOURTH year in a row that the birthplace of Motown has topped the Forbes list.
The magazine compiled the list by ranking U.S. cities with a population over 200,000, according to their violent crime rate, as reported by the FBI's Uniform Crime Reports database.
Article continues below advertisement
Another list – released earlier this year by the website 24/7 Wall Street, and based on – named the Motor City the second most dangerous city in the country.
But according to Forbes, while the rate of violent crime such as murder, rape, robbery and aggravated assault fell 10 percent last year, gangs are responsible for Detroit's troubles.
Inspector Charles Wilson – a spokesman for the city's police force – tells the magazine: "These aren't random acts of violence. Instead of resolving conflict in a humane manner, they resort to guns." As a result Detroit has a violent crime rate of 2,137 per 100,000 residents.
St. Louis is next on the Forbes list. The city is part of a major drug-trafficking route through the Midwest, so even though the crime rate fell four percent last year, when it comes to murder, it's still fourth in the nation.
Oakland holds the number three spot. Like St Louis., poverty and proximity to a drug trafficking corridor help to account for the California city's violent crime rate of 1,683 per 100,000 residents.
The other cities featured on Forbes' list of Top 10 Most Dangerous US Cities are, in order: Memphis, Birmingham, Alabama, Atlanta, Baltimore, Stockton, Cleveland and Buffalo.
RELATED STORIES: