Exclusive
Morgan Freeman Fake Voiceover Ad Is 'Blatant Lies' - Says Political Candidate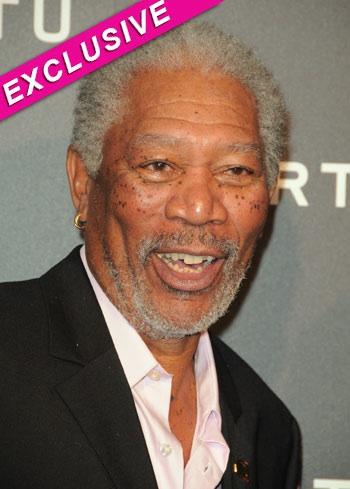 - RadarOnline.com Senior Reporter
The candidate who was attacked in a political ad with a fake Morgan Freeman voiceover has spoken out, saying the ad "deliberately misled voters."
Shelly Moore, the Democratic candidate for State Senate in Wisconsin released a statement to RadarOnline.com about the hit piece.
"This ad deliberately misleads voters by using a Morgan Freeman sound-alike to give these blatant lies a false sense of legitimacy. The ads should be pulled, and Sheila Harsdorf needs to join me in calling for these false, misleading ads to be removed from the airwaves immediately."
Article continues below advertisement
Freeman was quick to slam the ad and deny that he is the voice. "A political ad running in Wisconsin by a conservative group narrated by someone trying to sound like Morgan Freeman was not narrated by Mr. Freeman," his rep Stan Rosenfield tells RadarOnline.com.
"Morgan Freeman did NOT narrate that ad."
Citizens for a Strong America, the group running the ad, did not respond to a comment request and Sheila Harsdorf's office did not respond to a comment call either.