Morgan Freeman & Wife Divorce Finalized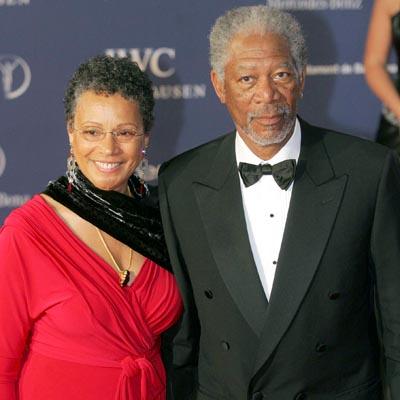 Oscar winning actor Morgan Freeman and his wife have finalized their divorce in Mississippi, RadarOnline.com has learned.
A Tallahatchie County judge entered the divorce decree on September 15, according to Freeman's attorney William R. Wright who spoke to The Associated Press. Terms of the divorce are sealed, Wright said.
"It was done without a trial," Wright said Friday. "Everybody is glad it's over."
Article continues below advertisement
Freeman and Myrna Colley-Lee separated in December 2007. They had been married 26 years.
The divorce was filed under seal in July 2008.
Freeman has been embroiled in scandal for the past few years.
Woman Files Lawsuit Against Morgan Freeman After Horrific Car Crash
In June, 2009, The National Enquirer reported that Freeman was having an affair with his step-granddaughter E'Dena Hines, and that the two has been secretly involved since she was a teenager.
Hines -- more than forty years younger than Freeman - was raised by Morgan and Myrna since she was a young girl, a source told the Enquirer.
The two reportedly carried on their affair for a decade, and it contributed to the breakup between him and his wife and his longtime mistress, former schoolteacher Mary Joyce Hays.
Then, in November 2009, the actor settled a lawsuit related to a 2008 car accident that badly injured him and a passenger. Demaris Meyer filed a lawsuit against the Dark Knight star, claiming he had been drinking the night of the crash and he was negligent when the car ran off the side of a rural highway near his home in Mississippi. No charges were filed in the case.
It was not long after the wreck that Freeman's friend, business partner and lawyer, Bill Luckett, announced that Freeman and his wife had separated and filed for divorce.
Meyer has complained that she was wrongly "labeled as the other woman" after the accident and "accused of having caused the breakup of Mr. Freeman's marriage."