Morgan Freeman Is NOT Voice In Political Ad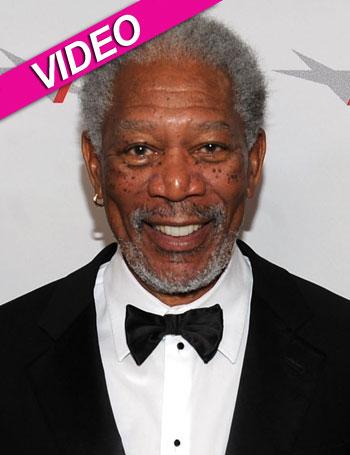 - RadarOnline.com Senior Reporter
Morgan Freeman is mad as hell and he's not going to take it any more!
A conservative group in Wisconsin is running an ad attacking Democrat Shelly Moore, a candidate for the state senate. It's narrated by someone who sounds a whole lot like Freeman - but it isn't him.
"A political ad running in Wisconsin by a conservative group narrated by someone trying to sound like Morgan Freeman was not narrated by Mr. Freeman," his rep Stan Rosenfield tells RadarOnline.com. "Morgan Freeman did NOT narrate that ad."
Article continues below advertisement
Freeman, it should be noted, is a friend of Nelson Mandela, supports President Barack Obama and cares about many social causes. He also has one of the most recognizable voices in Hollywood.
RadarOnline.com reached out to the Citizens for a Strong America, the group running the ad, but they declined to comment.