John Edwards Moving Rielle Hunter & Love Child Closer To Home He Shared With Elizabeth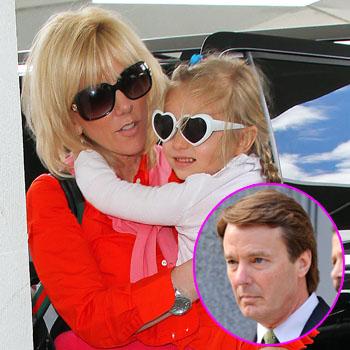 Article continues below advertisement
The new issue of The National Enquirer is reporting that the former presidential candidate, who escaped prison on campaign fraud charges earlier this year, is plotting to move Rielle and their four-year-old daughter Frances Quinn right by his family home in North Carolina.
Edwards, who was charged with six counts of using campaign money to fund his affair, initially refused to admit that his daughter was his after the news of the affair broke in 2008.
However, he has since admitted he is the father and according to Rielle, is "a great dad".
Edwards' wife, who he had three other children with, died from breast cancer in 2010 but was legally separated from him after the affair news broke.
According to the Enquirer, John asked Rielle to move closer so he could look after their daughter Quinn more often.
"Rielle's dream is that in time she'll move into John's house", said a source.
MORE ON:
hollywood happenings
Article continues below advertisement
Blonde divorcee Rielle has lived in a "modest, cozy" home in Charlotte, NC, but apparently Edwards' commute from Chapel Hill – a two and a half hours drive – was getting too much.
But another source told the Enquirer: "Elizabeth was so well-loved in Chapel Hill that Rielle may as well wear a scarlet letter A on her chest.
"She's going to have a tough time fitting in."
Meanwhile, Rielle continues to back Edwards, insisting she would have fallen for him even if he had not been a powerful senator: "If John Edwards were working in a gas station and I met him, that would be my guy," she said.