Cancer-Stricken Elizabeth Edwards Dies At 61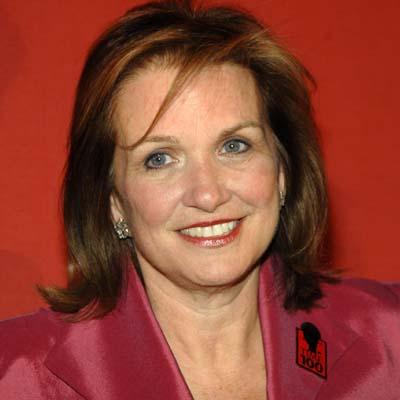 Elizabeth Edwards -- a symbol of quiet grace and unrelenting resolve -- has died from complications related to breast cancer at the age of 61, RadarOnline.com has learned.
In her final days, she was surrounded by her once-estranged husband John, their three children, and by close friends at her home in Chapel Hill, North Carolina .
Edwards -- who was diagnosed with breast cancer in 2004 -- courageously battled the disease for more than six years.
Article continues below advertisement
After an initially successful course of chemo and treatment, she announced in 2007 that the cancer had returned, and had spread to her lymph nodes and bones.
She ceased treatment in early December of this year, after doctors told her the cancer had spread to her liver and that any further treatment would be futile. At that time, she was told she had only weeks to live.
"The days of our lives, for all of us, are numbered," Edwards wrote on her Facebook page December 6 upon deciding to end her medical care. "We know that. And yes, there are certainly times when we aren't able to muster as much strength and patience as we would like. It's called being human.
"But I have found that in the simple act of living with hope, and in the daily effort to have a positive impact in the world, the days I do have are made all the more meaningful and precious," she wrote. "And for that I am grateful ... it isn't possible to put into words the love and gratitude I feel towards everyone who has and continues to support and inspire me every day. To you I simply say: you know."
Article continues below advertisement
Edwards, an attorney by trade, will be remembered as a figure of great strength, keeping her head held high while enduring a series of personal tragedies.
Her son Wade died in 1996 at the age of 16 when his Jeep was swept off a North Carolina highway. After John Edwards' initial presidential run was dashed after the primaries, he would go on to join John Kerry on an unsuccessful Democratic ticket against then-Pres. George Bush. After conceding the election on November 3, 2004, Elizabeth would announce her breast cancer to the public.
John Edwards' presidential hopes, and arguably his marriage, would crumble in 2008 under the weight of his affair with videographer Rielle Hunter, as initially reported by the National Enquirer.
"She understands what I understand, which is that I am imperfect," John Edwards said in 2008 of his wife's reaction to the tryst, which produced a love child. "I made a very serious mistake."
Article continues below advertisement
Shortly after John admitted to fathering the child (Frances Quinn Hunter) around her second birthday in January 2010, John and Elizabeth legally separated.
In an interview with Today Show in June, the classy Elizabeth said to not think of her as "just a cuckolded wife," and even had some kind words for John.
"I think I did marry a marvelous man," she said. "I think he changed over time. I think it was sort of hard for me to see it or admit it for a very long time. But he changed. Maybe we all change over time. And he's no longer the person who I married."