John Edwards' Defense Opens, Claims FEC Hush Money Was Not Illegal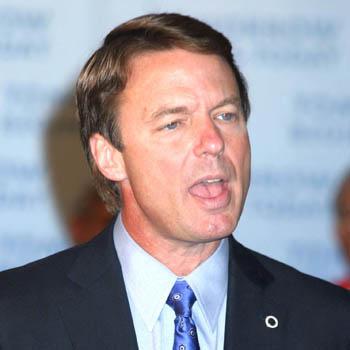 By Debbie Emery - RadarOnline.com Reporter
After three weeks of explosive testimony from the prosecution, the defense in the John Edwards' campaign finance fraud trial took the stand and switched the focus from the shamed senator's sex life to monetary issues.
On Monday, Edwards' campaign chief financial officer took the stand to testify that Federal Election Commission auditors decided that the hush money he received from wealthy donors to cover up a torrid affair with Rielle Hunter did not need to be reported in the campaign's financial disclosure reports, according to ABCNews.com.
Article continues below advertisement
"They are not contributions to the campaign because they were not contributions to urge the public to vote for John Edwards," she argued, instead describing the huge windfall as a "personal gift" to prevent his wife, Elizabeth Edwards, from finding out about his illegitimate daughter.
Haggard also said that the former presidential candidate was never involved in formulating, filling out or filing campaign finance reports that were sent to the FEC.
Article continues below advertisement
Edwards' defense will come down to minute details of the federal election law, even down to the word "the" and "purpose," with his legal team claiming he did not know he was breaking the law and had no intention of doing so.
The hot topic in the Greensboro, North Carolina courtroom in the upcoming days will be whether the former personal injury lawyer will take the stand to testify, which would no doubt open him up to brutal cross examination. He could face up to 30 years in prison if convicted.