John Edwards Aide Joked About Selling Sex Tape, Called Him 'Sick & Evil'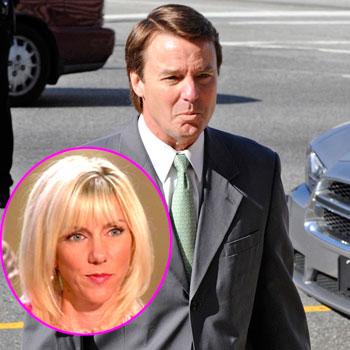 By Debbie Emery - RadarOnline.com Reporter
A former insider in shamed senator John Edwards' camp ended up hating him so much that he joked about cashing in on the sex tape he made with Rielle Hunter.
On Tuesday, the jurors in the Greensboro courtroom for the campaign finance violation trial heard how Tim Toben, a North Carolina businessman and one-time Edwards' supporter, became so resentful of the presidential candidate that he dreamed of taking him down for his own financial gain after finding out that Andrew Young had a "personal and private video tape" of the couple, reported ABCNews.com.
Article continues below advertisement
"I wonder what that tape is worth today," Toben asked Young in an email soon after the National Enquirer made their ground-breaking revelation about Edwards' and Hunter's love child, and the pair joked that "the numbers were pretty big."
Toben was once such a close confidante of the Democratic candidate that he was asked to cover up the extra-marital affair by sneaking Hunter out of North Carolina in the dead of the night, but after seeing the depths of his debauchery he advised Young he should try and get as much as $24 million for the X-rated tape as payment for "the bullet you took," he said.
Article continues below advertisement
In an attempt to discredit Toben, defense lawyer Allison Van Laningham presented a series of e-mails in which he described Edwards as "a pathetic little man" and "a sick, evil bastard," and even called his late wife, Elizabeth, "a power-hungry control freak," according to the New York Times.
"They drove each other mad," Toben said in an e-mail, referring to Mrs. Edwards, who died from complications from breast cancer in December 2010 at age 61.
MORE ON:
Celebrity Justice
In another message to Young, he told him: "I can't wait for you to OUT him. He's an ass and always will be."
After losing respect for his former political pick for the White House, Toben switched his allegiance to Barack Obama's campaign, and went on to warn his camp not to offer Edwards a job in the administration after he made it clear he thought he could be appointed Attorney General.
"Maybe the American people would forgive a mistress, but not a mistress with a baby," he told the court. "I thought he betrayed the trust of the people he spoke for," he explained, so he informed an Obama operative that they should take the National Enquirer story seriously.
Article continues below advertisement