John Edwards Mistress Rielle Hunter Settles Sex Tape Lawsuit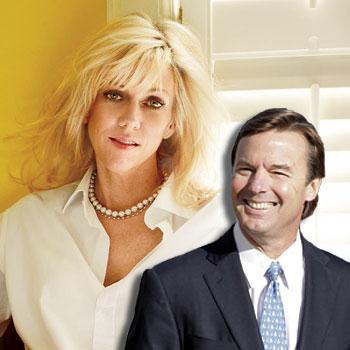 Article continues below advertisement
DOCUMENTS: Read Rielle Hunter's Settlement With Andrew Young
According to ABC News, the settlement requires "all known copies of the sex tape are to be destroyed within 30 days. If other copies of the tape surface later, the agreement requires those to be destroyed as well."
The Youngs did not admit liability, and they must turn over other items including "a series of intimate photos of Hunter and her daughter."
Edwards and Hunter have a daughter together, Quinn, who is Edwards' fifth child. He had four children with his wife Elizabeth Edwards, who tragically passed away in 2010 after a long battle with cancer.
RoseMarie Terenzio, Hunter's spokesperson, told ABC News that she is "very pleased" about the settlement.
Rielle filed the lawsuit in 2010, claiming the Youngs had stolen a "personal and private" videotape that became known as "the Edwards sex tape" in court filings. She said the Youngs were using the tape to promote their book, The Politician, about the 2008 presidential campaign Edwards ran.
Article continues below advertisement
As RadarOnline.com previously reported, Young says he found the tape in the trash and it was marked "special." Other sources say he was given the tape by Edwards during the affair cover up and asked to hide it. However, Hunter maintained that Young had entered her formal rental home and stole the tape from a hat box containing her personal effects.
Edwards' affair with Hunter was exposed in a bombshell report by the National Enquirer, and subsequently lead to the end of the Democrat's political career.